Tips For Organizing Your Team To Move Your Office Successfully
How To Organize Your Team To Move Your Office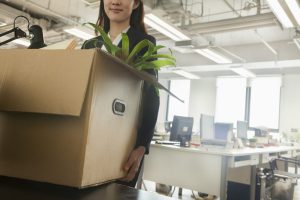 Start to plan early!
After you start to consider the jobs that must be done in order for your office move to be completed without any issues, most likely there will be a lot more that needs to be done than what you originally thought.
Get a Timeline Created
The first step that we recommend that you do in order for your business move to go as smooth as possible is to get time for your move. That might just be adding some important deadlines to your current Google Calendar to make sure that all necessary tasks are completed.
You may want to add in regular meetings onto your timeline ahead of time. When you add regular meeting onto your timeline that will help to make sure that all of your employees have the chance to be informed personally about your office move, and nobody will end up feeling they were not provided with enough notice. Or even worse were left completely in the dark up until the last minute.
Make Sure To Set Up Your Utilities Before Moving
Imagine going into your new office only to find out that you have no Internet connection, phone or electricity. In today's modern technological era that most likely would completely stop your business. The leading experts to get your business from point A to point B is Business Relocations. However, we are not responsible for managing your utilities. If it isn't a sure thing that the new location will have the utilities that you need, then you need to make sure somebody is in charge of organizing it so that it is available in advance before you move. We recommend that you talk to your providers at least four weeks before your moving date. You still might want to get an additional inspection set up at your new location to make sure all of the utilities are working properly. With Fiber Optics continuing to be rolled out across New Zealand, the process might involved unforeseen setbacks.
Hire a Moving Company that your Business Can Depend on!
For bigger organizations if you are unable to afford hiring a furniture Relocation team then most likely you cannot afford to move. Making sure that your valuable office equipment goes from your old location to your new one and gets dismantled and set up efficiently isn't easy to do for times without any experience. Most likely you have accumulated your business technology over time, and upgraded to modern technology whenever your older models get updated. Modern equipment is valuable for your business not only due to the high value of the individual pieces of equipment but because so many of your business-critical actions rely entirely on this technology these days.
Areas we cover include Auckland City, Franklin, Manukau City, North Shore, Papakura
If you require a quote for office moving, spa pool or piano moving in Auckland please call us
Office Movers Auckland
Phone:09-884 0991
Related Article: