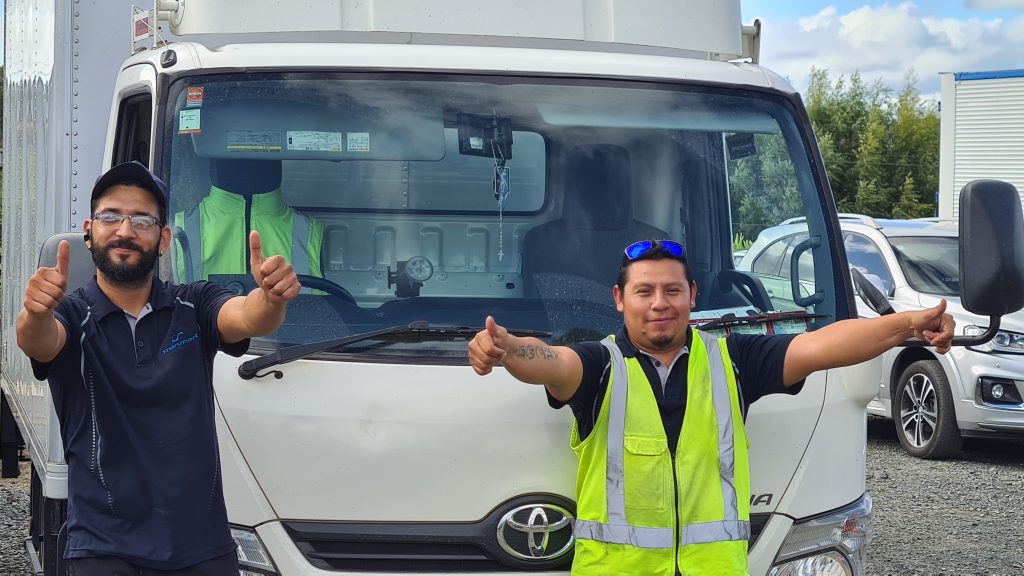 Our Timeline And Journey
2021 Update – We are proud to announce that we are under new management , Deben and his team from DG Transport have now officially taken over the business and are ready to service your needs for all moving jobs anywhere across the greater Auckland area.
DG Transport was started by Deben Raut ,with the utmost passion to the Transport and Supply Chain industry. Initially he started working for a reputed delivery company in Auckland as an owner driver. Later with years of his experience and exploration in this industry, he got self-motivated to start his own business, which can deliver an exceptional service, understanding every customer need, being socially responsible that meets every customers expectation with the up most care and in a very unique way which no other delivery companies provides.
DG Transport is built up with a wonderful crew, who is well trained, professional and have years of experience in the industry which includes: our sales, operations, and fleet team (Drivers/Offsiders). Customer focus and courtesy makes us exceptional from other delivery companies and that is why most of our clients are loyal and our new business comes through a good review.
Our mode of operations:
We are mostly focused on the Auckland region.
Urgent, same day, next day (as per customer convenience) and after hours.
——————
April 2015 – Marko Barber And Iien Tenggara are the founders of OfficeMoversAuckland they started the business in April of 2015 as No Probs Delivery and later Office Movers was added, their main company is called Buddies Trading Ltd then with the aim of providing a comprehensive delivery service. With over 30 years in the Furniture moving industry Marko has a vast range of experience having first started as an Offsider when he left school in 1985 trough to roles in Operations and Management in both New Zealand and Australia dealing with National and International movements. Iien 's role in the Business is in charge of Admission and customer liaison .
"We Believe In Making All Our Customers Satisfied"
We Take Pride In Great Service
We have now grown to include a fleet of trucks and a flat deck ute designed specifically for moving spa pools and can offer you a great service experience , whether we are furniture and running fragile deliveries, there is not too many jobs we cant handle.
Book our North Shore Movers Open 6 Days 8 am to 5 pm
Call or email us for a comprehensive free quote to collect and deliver your goods today.
Our company serves the Auckland area offering great service and prices for commercial office moving. We can help in all respects of your upcoming move and help transition your team to the new premises. Contact us today for a quote or to book.
Insurance
We have in place Public Liability insurance for complete peace of mind. However for insurance whilst moving second hand items you will need to contact your own insurance company as secondhand items are not covered under our insurance. If you would like more information please call us to discuss how it works and what we recommend you do contact your insurance company to discuss purchasing insurance whilst your items are in our transit.
Areas we cover include Auckland City, Franklin, Manukau City, North Shore, Papakura
If you require a quote please call us
Office Movers Auckland
Phone:09-884 0991
94 Anzac Street, Takapuna, Auckland, 0622
Flat pack furniture assembly auckland











Office Movers Auckland is a wholly owned subsidiary of :
Buddies Trading Limited
Entity status Registered
Business type NZ Limited Company
Registration date 3 November 2006
Directors Iien TENGGARA
Owners (shareholders)
Iien TENGGARA
Registered address 94 Anzac Street
Takapuna
Auckland
NZ
0622
Address for service 94 Anzac Street
Takapuna
Auckland
NZ
0622
GST number(s)095186254
NZBN 9429033777931
https://www.nzbn.govt.nz/mynzbn/nzbndetails/9429033777931/