Apartment Moving Service In Auckland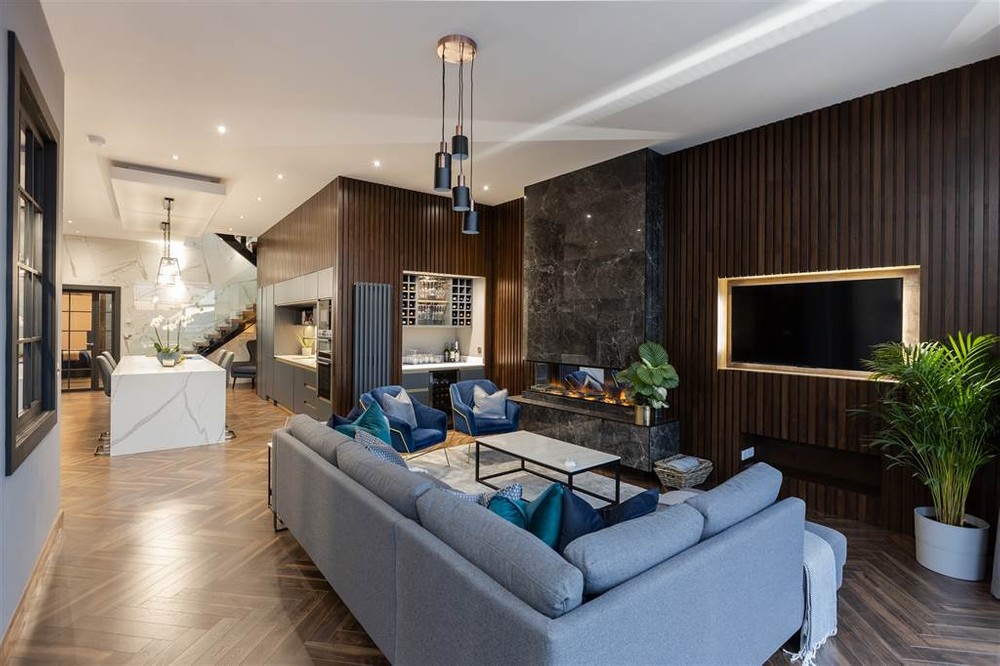 Moving into a new apartment comes with its own set of difficulties. Apartment complexes come with elevators, stairwells, and access for your removal truck is a lot more technical than moving into a simple ground level townhouse or flat; you have a lot more to consider, such as access to the apartment building and parking. Let our Auckland movers solve these problems for you
We'll assist you with every element of your relocation. Don't be concerned; just ask for our assistance in relocating your apartment or flat. With us, you may move about with ease. Although the number of furniture items and objects in a Flat or Apartment is not as large as in a home, we all know how much stuff individuals can gather in a Flat or Apartment!
Here are a few pointers to assist you make a smooth transition to your new home.
Access into the Apartment Complex
Make sure you speak with the apartment management about how previous moves have gone. What have others done in this situation? Find out whether the building has a service elevator instead of merely a resident elevator; these elevators are often bigger and can carry more weight. For large items like sofas and king size beds you definitely need a service elevator.
Request an elevator key to facilitate speedier loading and unloading.
Fill In The Form Below For A Quote Your Require And We Will Contact You ASAP To Discuss
Phone:09-884 0991
Measure Your Furniture In Advance
Check that your furniture will fit, measure any existing furniture, and go to your new apartment to measure items like the elevator door opening, passageways, and apartment door, among other things. Take note of any problematic stair or corridor corners, and photograph them if necessary. This could save you a lot of money and hassle if our movers get there and items wont go through doorways etc.
If you're downsizing to an apartment, you'll have to be harsh when packing, gifting or donating goods you don't need any more. Alternatively, rent a storage container until you have more time to organise. Consider models that can be dismantled and reassembled each time you move when purchasing furniture. On the day, our team can assist you with this. Dont just assume your furniture will fit because you got it in and out of the previous apartment or flat.
Parking For Moving Truck
Discuss the typical procedure for moving trucks with the apartment management once again. If undercover parking is available, please inform us of the maximum height permitted so that we can assign the appropriate truck on the day of your move. This is a very important step in the overall process , carrying large furniture items across streets or long distances will cost you more money and time so please check in advance.
Trusted Auckland Movers
Now you can relax and let us take over.
You can trust that we are the greatest option for moving houses in Auckland since we have decades of expertise. Hundreds of clients have relied on our high standards and competence to relocate around Auckland and New Zealand without breaking a sweat.
We understand that when you're relocating, you've got a lot on your mind, including finding a new job, a new school for your kids, and a new hangout. We take the stress out of moving, enabling you to concentrate on the fun aspects of the process like deciding on where your sofa will be located in your new living room .
Some FAQ's To Consider
Is It Cheaper To Buy New Furniture Or Move It?
If you are moving locally within Auckland its far less costly than long-distance moves, so relocating your old belongings will definitely be less costly than purchasing new replacement items.
Is It Cheaper To Hire Apartment Movers Or Rent A Truck?
You're probably thinking of hiring a moving truck to load and drive yourself since you want to save money. There's no doubting that relocating yourself is less expensive than hiring a full-service moving company like us —but you won't save nearly as much as you think.
Do Movers Disassemble Beds and Furniture?
Yes, your furniture can be assembled and disassembled by our movers. In reality, certain objects, such as bed frames, will need to be dismantled in order to be moved securely. Bed frames and huge dining room tables are the most often dismantled objects.
Should I Disassemble Furniture Before Moving?
Although big, sturdy pieces of furniture tend to carry well on their own, many objects travel better when dismantled before being loaded. Although each person's hose lot is unique, most people discover that it's best to disassemble the largest common objects throughout the packing and loading procedure., like bed frames and large tables for example.
Can You Leave Clothes In Dresser Drawers When Moving?
The drawers may be used as moving boxes. If you're low on space or moving boxes, try leaving clothing in the drawers. If you have objects that are loose, delicate, or precious, don't put them in the drawers. If a robust, strong dresser will stay upright the whole time, keep the drawers filled to save space in the moving truck.
Why Choose Us ?
Best Auckland Movers ,Cheap and Affordable
Best Moving Service – Can Arrange Packing If Needed
Reliable and Honest Moving Operators
Near Me  – And Always On Time Service
Local Owned And Operated Team
2 Men and a truck or More if Necessary
Furniture Packed Well And Cared For During Moving
Free Quote Every time
We move other large items like Piano moving , spa pools etc
Call the finest moving crew now for a free quotation, and let us know if you have any challenging barriers, such as flights of stairs, and we'll help you move flat or apartment. We also provide a variety of additional services that you may need when relocating., these include Flat Pack Assembly service ,and if you are purchasing new furniture to take to the new house we also have a Furniture Pick Up And Delivery service . Or for any Tarde me purchases we do a full Trademe Delivery Service across Auckland
Deben and his team have been moving furniture for a long time and they have the best tools and knowledge to help you so get on the phone and let us give you a free quote
Hours
Wednesday 
7:00 am–5:00 pm

Other Pages And Social Links

Latest posts by Deben Raut
(see all)