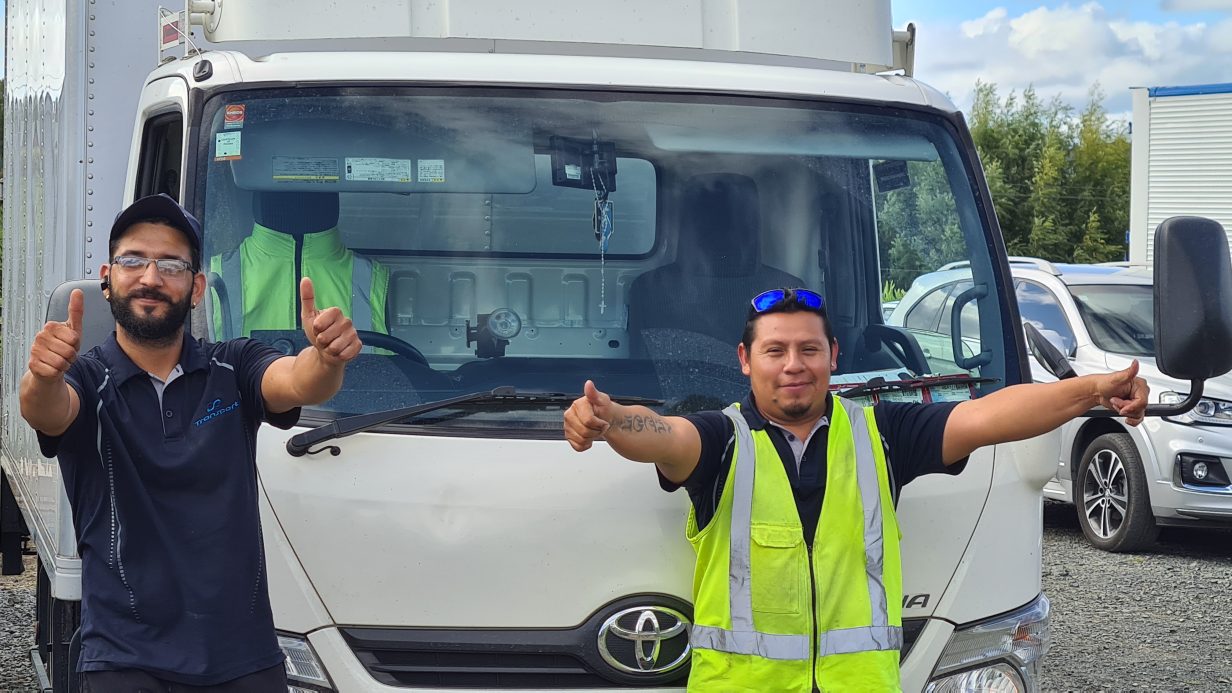 Single Item Furniture Movers In Auckland and North Shore
Looking For Single Item Movers in Auckland?
Have you made a single item purchase online ? need a furniture pick up and delivery or a trade me pick up and now require a reliable furniture moving company to collect it and deliver it to you?
Deben and his team have many years experience in the collection and delivery of single items all across the Auckland area.
Fill In The Form Below For A Quote Your Require And We Will Contact You ASAP To Discuss
The cost of moving single item move depends on a number of important things so let our expert team at "Office Movers Auckland" help you.
Call us today for an obligation free quotation, let us know the details of your job and any instructions we will offer you a quote .
We can even move your spa pool or move a piano or move any other large furniture item you have for example moving a safe , just let our friendly team know the details of what you require and we can get it done. Simply put we believe we are the best auckland movers who will get the job done on time and on budget. Now offering TradeMe deliveries in Auckland at great prices
Our Services for Moving a Single Item

While we can transport almost anything, the following list will give you an idea of what our single item moving service is good for:
Lounge Suites
Furniture for outdoors
Mattresses
a set of drawers
Pianos
Tables for dining
Refrigerators
Washing Machines and Dryers
Dishwashers
Spa pools 
We offer a variety of truck and van sizes to choose from, all of which are outfitted with the most up-to-date moving equipment. Make a booking with us right now. Our Services for Moving a Single Item
How Much Does It Cost To Move One Single Item Of Furniture ?
You should anticipate to be cost to be between $70 and $170 for us to move a single piece of household furniture across Auckland. If you need to move specialist items like spa pools and pianos for example the cost might be in the range of $350 $1000 depending on the scope of your exact job.
Will A Moving Company Move A Single Piece of Furniture ?
Yes of course , everyday we move single items like fridge freezers , dresser drawers , beds , large tables and other furniture items 
What Is Considered Small Movers or Small Furniture Move ?
I get asked by customers , What Is The Cost To Move A Small Load ? A small movers job is defined as any relocation weighing less than 500kgs roughly . A small apartment or studio or 1-bedroom apartment move usually counts as a small movers job or relocation for residential purposes. Household appliances, spa pools, pianos, safes, furniture, etc , however some of these jobs may not be cheap due to the scope of works required , for example spa poll moves often require 5 men due to the size and weight of a spa pool , and with rising costs like minimum wage and petrol / diesel you may get a shock when we offer our quote so be prepared . Whether you need a small load moved or a much larger job we can help with an obligation free quote .
How Much Does 2 Guys And A Truck Cost To Move A Single Item ?
You can expect to pay $80–$100 an hour or depending on the job you should expect to pay $70 and $170 all up. An example of this is you need a fridge freezer mover across Auckland, its uninstalled and out of the house and you require a simple pick up and delivery , no lifting it up staircases etc  , our quote for this work would be around $90 to $110 on average and moving up from there if you need added labour costs of 2 men carrying it flights of stairs etc 
Do You Have Any Insurance Coverage For My Relocation?
We highly recommend that you check your insurance provider and get insurance while we are hired to work on and transfer your products .Moving companies will not cover secondhand items throughout any moving process. For further details, please refer to the Carriage of Goods Act.
Unless otherwise stated in writing by a representative of our company, all jobs and carriage are at the risk of the owner. By contracting us to do your job, you understand that the carrier is not liable for the loss or damage to any goods unless the loss or damage is intentionally caused by the carrier.
Hours 
Wednesday 
7:00 am–5:00 pm
Other Pages And Social Links

Latest posts by Deben Raut
(see all)