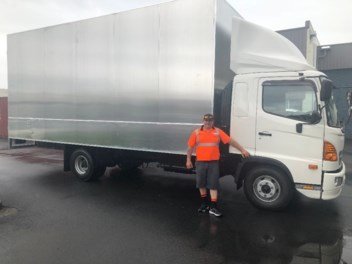 How Much Does It Cost To Move Furniture Locally?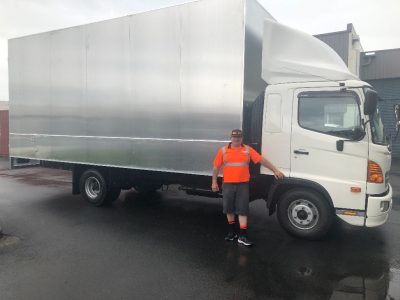 There are a lot of things to take into consideration when booking an Auckland Furniture Mover for large furniture and other large items .
Obviously the most important question is what are you actually moving? What are the dimensions of this item and how big is it? For example. Getting as much detailed information to the mover at the earliest possible stage is going to make sure you get the best possible price and quote.
Call Us Today For A Free Furniture Move Quote in Auckland 09-884 0991
Average Moving Cost
Average moving cost will depend on what you are moving, and where you are moving it to. Generally movers will charge by the hour and from the time they leave the depot to look at the time of the job is completed. After all it is expensive to run trucks and staff and insurance and all of the overheads that go into operating a tracking and moving company in a busy city like Auckland.
See below for our average moving costs for furniture and large items.
Factors that Affect Your Moving Cost
The main factors that will affect the cost of moving your furniture or large items Includes:
Pricing Schedule*
Office Movers Auckland Pricing 

| Pricing inc GST | Monday – Saturday |
| --- | --- |
| 2 Ton Truck (10 cubic metres) and 2 Men | $110 Per Hour inc GST |
| 5 Ton Truck (26 cubic metres) and 2 Men | $185 Per Hour inc GST |
| 8 Ton Truck (45 cubic metres) and 3 Men | $320 Per Hour inc GST |
*Subject to change , click here for an up to date pricing schedule
Access at both properties: This is an important but overlooked factor in moving large furniture items, things like fences , tight staircases, Gates walls and other obstructions can often make the job take a longer and since moving companies charge by the hour typically you will be charged more.
Distance and travel cost: If your move involves a large distance then traffic and the time of the day you will be a major consideration. Again you are being charged by the hour so any additional hold ups like heavy traffic Will be at your cost. Often these are outside anybody's control due to crashes and other factors so planning ahead can save you money. For example request a Saturday morning pickup and delivery as traffic is nowhere near as busy on a Saturday compared to any other weekday. Also forget about Friday if you can as open cities traffic on any Friday is a disaster that should be avoided at all cost.
Frequently Asked Questions
Can moving costs be deducted?
Yes if you are a business and moving items associated with the business , for example you buy some couches or furniture for an office or shop.
How are moving costs calculated?
By the hour from the time they leave to visit you till the time they complete the delivery and installation of any items
How Far In Advance Should I Book The Movers ?
Give them as much notice as possible , you would not believe the number of people who ring up wanting a whole lot moved tomorrow ! Usually good moving companies are booked up to a week in advance or even longer.
Can you just supply a truck and one man to save me money?
The short answer is no we cannot, you need at least two men, one to stack the track and one to help do the lifting. It is also outside our health and safety policy to attempt furniture moving and other large items moving without a minimum of two men.
Contact Office Movers Auckland
Phone:09-884 0991