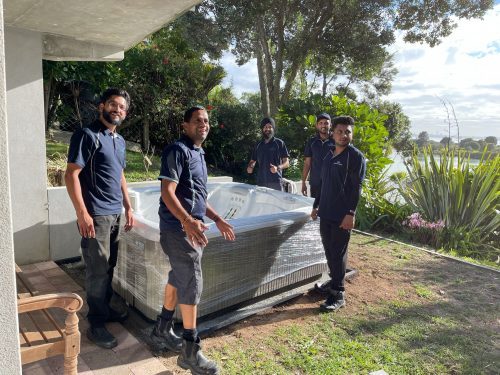 How Much Does It Cost To Move A Spa?
Is Spa Pool Moving Costly ?
Call Us Today For A Free Spa Move Quote On 09-884 0991
The cost of moving a spa pool depends on a number of important things . Lets dig in to find out what you should consider before hiring spa pool movers like our expert team at "Office Movers Auckland"
Call Us Today For A Free Quote On 09-884 0991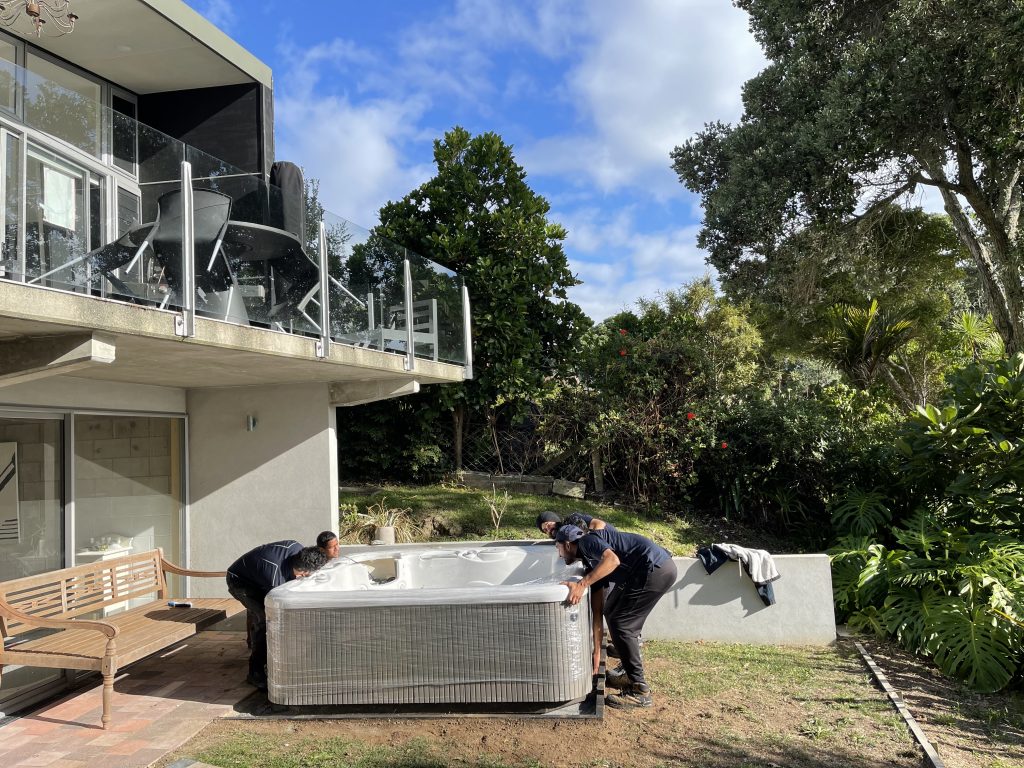 Access To Move The Spa Pool
When you call us or any mover this first question you will get asked is "what is the access like at both properties" . What we are trying to establish ahead of being able to offer you a free quote to move spa is how much work is involved for us just to get the spa put to the truck or ute. And then again at the new destination when we deliver it. This may seem like a silly question to some people but you would be amazed at the number of people that do not forward plan this part of the operation and the job ends up costing more than anticipated . So top tip here is take photos and dimensions of any access ways like paths and staircases so we can accurately determine how easy or hard the move will be . If for example we end up needing an extra man due to lack of information its highly likely you will be charged more to bring in the extra muscle needed to complete the job. Also supplying the addresses for both ends of the job is helpful as we can take a look at google earth and get a feel for things like fences and gardens and other obstacles we may have to encounter .
How Heavy Is A Spa Pool Without Water?
A spa pool that is designed to hold 4 or 5 people may only weigh 300-400kg when empty, This will require at least 3 to 4 strong men to lift when there are obstacles in the way
Can You Transport A Spa Pool On Its Side?
Yes of course you can and often this is the best way to get them from the truck to the location because you can place on its side on the trolley and wheel it down any paths or driveway surfaces  ahead of the final lift into place.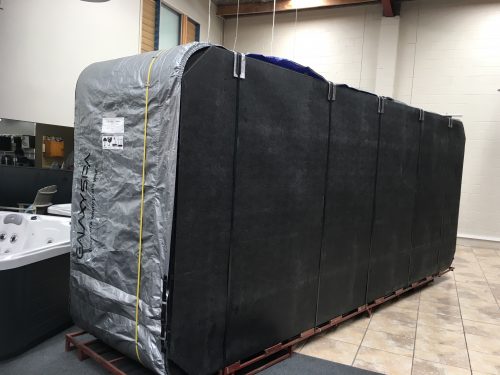 How Do I Book A Spa Pool Move ?
So now that you have checked the access at both properties you are moving it from and provided us with all of these details we will be able to give you an accurate quote for moving your spa pool from one property to another across the Auckland area. Generally our min charge to complete a move starts from $350 plus gst and goes up from there if the positioning is difficult or if we need to get a hiab in to lift or crane the spa pool over any buildings. As a well known furniture moving company on the north shore of Auckland we pride ourselves in our ability to assist you with any spa pool move , just call us to explain the difficulties and access of your job and get an instant quote today.
Do You Move Spas Outside Of Auckland ?
Yes we do , we can move yours anywhere from Whangarei in the north down to Hamilton and across to Tauranga. We recently moved a spa pool from Whangarei to Auckland so we can help you also .
Call Us Today For A Free Quote On 09-884 0991
Related Article: